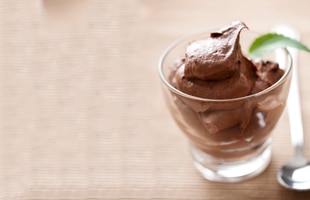 optifast® chocolate mint supreme
Breakfast,
Prep time : 5 minutes
Cooking time : 10 minutes
Serving : 1 person
Phase
Intensive,Active 2,Active 1,Maintenance,
Dietary Requirements
Lacto-vegetarian,Ovo-vegetarian,Pescetarian,Lacto-ovo vegetarian,
172

18.3

17.04

8.9

2.7

0.6

3.1

240
1 sachet Optifast® VLCD™ chocolate dessert
200 milliliter ice cold water
1 tablespoon finely chopped mint or peppermint
Whisk Optifast® VLCD™ chocolate dessert with the water.
Mix mint or peppermint with 2 teaspoon water and heat in microwave for 15 seconds.
Fold into pudding and allow to set. Garnish with a sprig of mint.
A few drops of peppermint flavouring may be added if peppermint is not available.
Related recipes