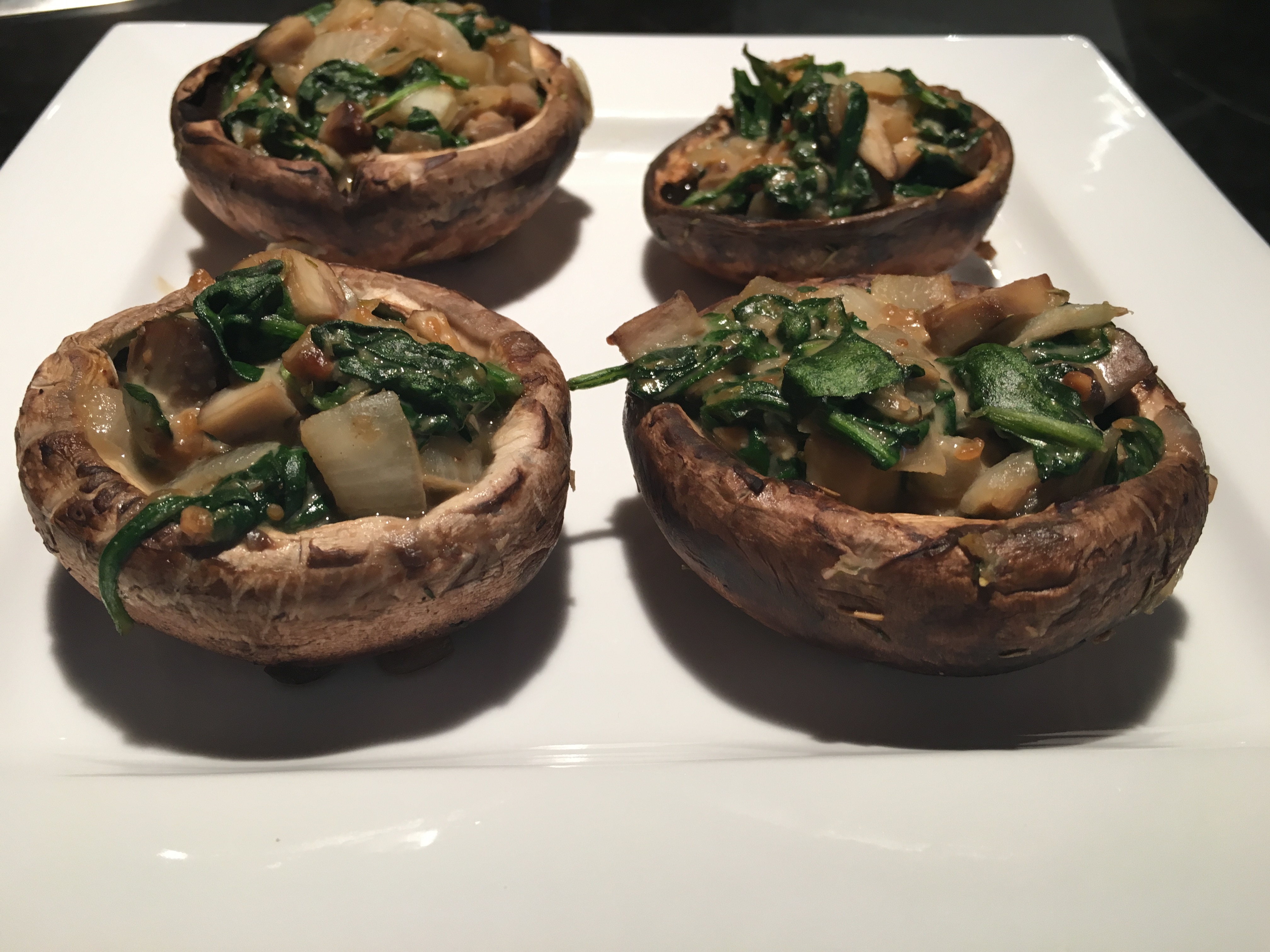 spinach stuffed mushrooms
Lunch,
Prep time : 10 minutes
Cooking time : 30 minutes
Serving : 3 person
Phase
Intensive,Active 2,Active 1,Maintenance,
Dietary Requirements
Lacto-vegetarian,Ovo-vegetarian,Pescetarian,Paleo,Vegan,Vegetarian,
83

6

2.98

1.89

4.6

0.77

3.43

130
1 onion small chopped
12 large mushrooms, stems separated and chopped
1 clove of garlic, minced
1⁄2 teaspoon dried thyme
1⁄4 cup stock
150 gram fresh spinach
1 tablespoon peanut butter
1⁄4 teaspoon Black pepper
Pre heat oven to 180°C
In a large pan, heat 2-3 tablespoons of water and water sauté chopped onion for 2 minutes, add mushroom stems, garlic and thyme and continue to sauté until mushrooms are tender, about 3 minutes.
Add mushroom caps to the pan, along with stock, bring to a simmer, and cook for 5 minutes.
Remove mushroom caps from the pan and place on a lightly oiled baking sheet. Add spinach to onion mixture remaining in pan and heat until wilted.
Remove from heat and stir in peanut butter and black pepper.
Fill mushroom caps with spinach/onion mixture and bake for 15 to 20 minutes or until golden brown.